Integrated Data Communications

Our offices are located in Docklands close to the City of London with distributors and VAR's based internationally.
IDC has over 1,000 installations world-wide in many organisations ranging from, Central Government Departments, Banking, Finance, Transport, blue chip and medium size companies.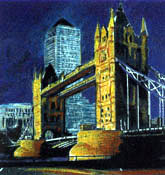 In addition to our well-established easy to use automated fax, telex and messaging software, we are particularly skilled in selecting products from the international marketplace to provide future proof solutions that protect our customers' investment.

IDC has many years of experience in the field of data communications and front-end systems linked to existing host applications. We have used these skills in a number of highly sophisticated projects and to help many other organisations improve productivity giving them a leading edge over their competition.
IDC's dedicated team of professionals give total commitment to every project providing their particular expertise in resolving the complex issues associated with planning, product procurement, systems design and implementation.